Calvary Lutheran School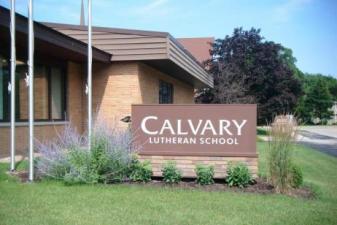 Welcome to our School Page!
Calvary Lutheran School exists to help students know Jesus Christ, the Savior of our world, and to make Him known to others too! Our school is an accredited K-8 Lutheran Elementary School that is a member of the 4th largest private school system in the country. We are a member of the Kettle Moraine Lutheran High School Federation in Jackson. Please contact our school office (262-242-3870 or ann_behrs@calvarylutheran.org) to receive information about our school or to set up a tour.

Mr. Dan Aswege is Calvary's new principal. He joins us in his 35th year of teaching / administration in WELS and ELS schools in Colorado and Wisconsin. He is enjoying his very busy first year at Calvary. At the same time, he would love to share information about our school with anyone and would be thrilled at the opportunity to show visiting families our campus. Please contact him at daniel_aswege@calvarylutheran.org.